Join the Conversation
So often as parents it feels like you're the only one dealing with these issues in your home. Fear no more! Every parent out there is knee deep in technology. One of the best ways to be resourced is to talk to others and share your own knowledge, experiences, and tips!
We can't thank you enough for visiting with us.
We are parents just like you and understand the difficulty in finding balance in your family's life when it comes to technology. This is our tenth year in working with families and we've loved every moment of it.
Tech Savvy Parenting is actually a part of a larger organization called
360Family
. We exist to equip and encourage parents and teens to discover the family that God meant for them to be.
We would love for you to meet our team as well as hear what a few groups we've worked with have said about their experience.
What Others Have Said



Sue Adkins – Parenting Made Easy Author

"In its no nonsense, down to earth, practical way, Tech Savvy Parenting helps families navigate the choppy waters of the 'screenager' with confidence."




Jeremy Lee – ParentMinistry.net Endorsement

"What Brian has written is much more than simply a book. Tech Savvy Parenting is an experience for parents into the technological lives of their teens!"





Eric Rogers – ParentingGamers Endorsement

"Brian offers practical advice on creating a technology safe haven for your kids. Tech Savvy Parenting is a must read every parent!"





Nathan Armstrong – iHelpDaily Endorsement

"Today's teens are surrounded with ever-expanding technology options and parents find it hard to keep up. Tech Savvy parenting should be the first guide parents reach for to stay on top of the latest technology trends!"




Coby Cagle – Youth Pastor Endorsement

"Many of the parents I talk to feel overwhelmed by the pace that technology advances and ill-equipped to help their children navigate in a healthy and productive manner. Tech Savvy Parenting is easily the most insightful and practical guide I have come across for this specific issue."




Trey Burley – DaddyMojo Blog Endorsement

"Tech Savvy Parenting is soup to nuts what you need to know about your children's online activities, appropriate video game usage and the apps that they're likely to download. Social media experts all the way to parents who are just starting out with their kids online will find lots to learn and share in Tech Savvy Parenting."




Steve Woda – uKnowKids CEO Endorsement

"In this comprehensive guidebook, Brian details how parents can regain the upper-hand when it comes to parenting in the digital world. Tech Savvy Parenting doesn't disappoint!"




Scott Lotta – Parenting Teens Magazine

"Brian has given parents a road map to dealing with their teen's technology. Tech Savvy Parenting isn't just about big issues like texting and the Internet—it's about walking parents through practical steps they can take immediately. Brian doesn't just equip parents to not be afraid of technology; he teaches them to embrace it."




Andy Savage – Highpoint Church Pastor

"Brian is a genius at helping parents of teenagers find success in some of the most difficult years in a child's life. Tech Savvy Parenting is an absolute must have for parents of teens. This book gets under the hood of technology."
Meet Our Team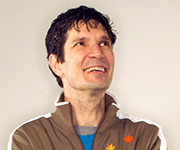 Brian Housman
President
Brian has been serving in full-time ministry since 1993. He has had the privilege of speaking at more than 200 conferences and countless churches, schools, camps, and military bases. He has lead student and parent programs from coast to coast as well as several international locations. While Brian's specialty is creating parenting and family events, he still speaks at several summer camps and D-Now events each year. Brian is a prolific writer for parenting magazines, most notably Parenting Teenagers and Parent Life. He has written three books: Engaging Your Teen's World, Tech Savvy Parenting, and Raising Responsible Teens in a Digital World. Brian…
Raising Responsible Teens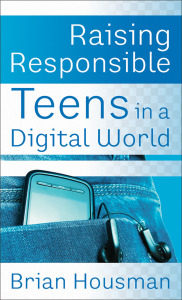 Do you want to go from just "surviving" the teen years to enjoying them as a parent? Raising Responsible Teens in a Digital World takes you beneath the surface to reveal what really motivates your teen, helps you understand your child, and build a solid relationship based on love and mutual trust as they move toward adulthood.
Tech Savvy Parenting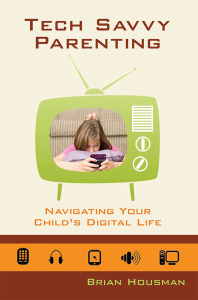 Tech Savvy Parenting will give you the practical tools and resources you need to help your whole family use cell phones, video games, social media, and the internet wisely and responsibly. With eye-popping visuals and easy to use tips and principles, you will move from being frustrated to tech savvy.
How You Always Meant to Parent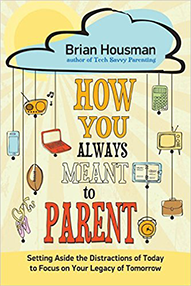 Every parent struggles with feeling like a third-rate success. We become captivated by fear, failure, and the future. What if you could be set free to become the parent you were created to be? It's time to recapture those lost moments and lay the foundation of what your spiritual legacy will be. The first step starts today!